Exhibitions
GENKYO YOKOO TADANORI (Jan. 15 - Apr. 11, 2021)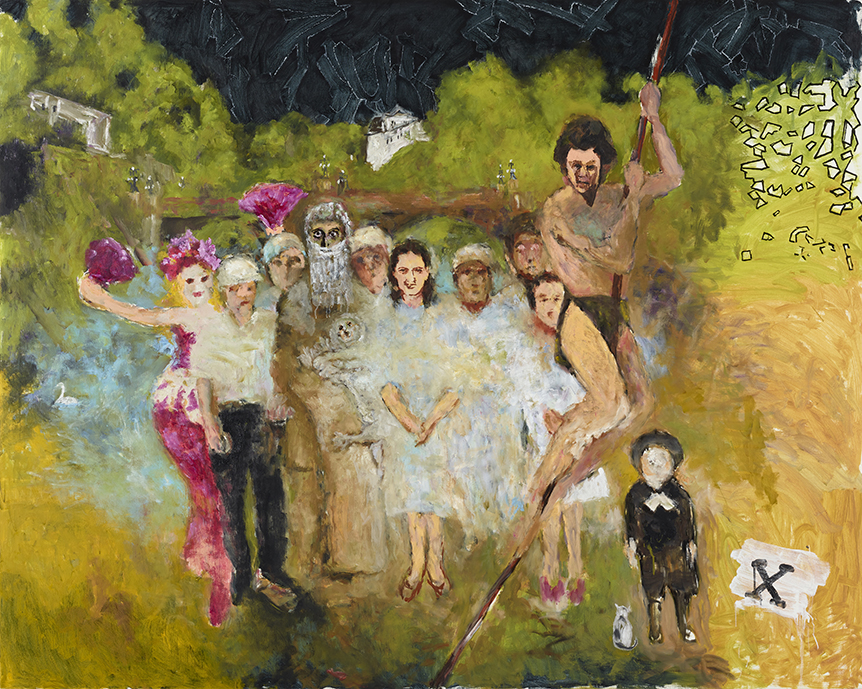 Yokoo Tadanori, Various Recollections, 2019, Oil on canvas, Collection of the artist (Deposited in Yokoo Tadanori Museum of Contemporary Art)
Outline
Beginning as a graphic designer and illustrator in the early 1960s, Yokoo Tadanori (b. 1936) attracted attention for his unique expressions, which fused indigenous motifs with a Pop art sensibility. In the '80s, Yokoo changed his sphere of activity to painting, creating a succession of innovative works and receiving widespread acclaim as a contemporary artist. Many of his works deal with autobiographical events, memories, and other self-referential subjects.
Narrative is a key element in these inward-focused works. Thus, the concept of genkyo (homeland), which recently emerged in Yokoo's art, is highly significant.
Yokoo inhabits a dense forest-like domain, searching for links between a variety of images and memories. It is indeed this genkyo that functions as a source for a unique world of phantasmagorical images. This exhibition, organized with the artist's full cooperation, traces various developments in Yokoo's life through a rich body of artworks (including paintings and graphic designs) and documents in order to elucidate the distinctive features of his practice.
Opening Hours, Closed, Admission
10:00-18:00
Open until 20:00 on Fridays
(Last admission; 30 minutes before closing)
Closed on Mondays
Adults: ¥1,500 (¥1,300)
University and High-school students: ¥1,200 (¥1,000)
Junior high school students and under: Free
* The price in brackets is for an advanced ticket.
* Including the admission fee for the Collection Galleries.
* Please check our website for further details.
Organized by
Aichi Prefectural Museum of Art, NAGOYA TV, The Asahi Shimbun