Exhibitions
Masterpieces of Impressionism: The Courtauld Collection (Jan. 3 - Mar. 15, 2020)
To prevent further expansion of corona virus infection, Permanent Collection rooms and Temporary Exhibition rooms on the 10th floor of Aichi Prefectural Museum of Art will be closed from March 2 (mon).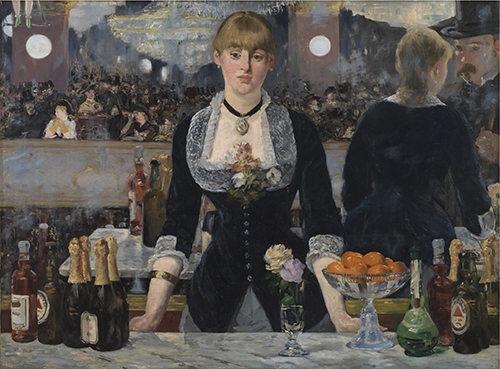 Éduard Manet's A Bar at the Folies-Bergère, 1881-82, oil on canvas, The Courtauld Gallery
(c) Courtauld Gallery (The Samuel Courtauld Trust)
Outline
Founded in 1932, the Courtauld Gallery functions as an exhibition venue for the Courtauld Institute of Art, one of the world's leading art history and conservation research facilities. The Courtauld Gallery is internationally renowned for its collection of Impressionist and Post-Impressionist works, which were amassed by one of it's founders, Samuel Coutauld. This exhibition boasts a wealth of specially selected paintings and sculputures, including Éduard Manet's A Bar at the Folies-Bergère, Pierre-August Renoir's The Theatre Box, and Paul Cézanne's The Card Player. It also focuses on the gallery's activities as a research institute and presents some of the findings that have accumulated over many years.
Opening Hours, Closed, Admission
10:00-18:00
Open until 20:00 on Fridays
(Last admission; 30 minutes before closing)
Closed on Mondays, January 14, February 25
(Open on January 13, February 24, and March 9)
Adults: ¥1,600
University and High-school students: ¥1,300
Groups of 20 people and over: Adults ¥1,400, University and High-school students ¥1,100
Junior high school students and under: Free