Exhibitions
From the museum collection 2020: second period (Jun 25 - Sep 6)
Requests to visitors
Please refrain from visiting the museum if:
1. You have a temperature higher than 37.5℃ and/or cold/flu-like symptoms.
2. You are in poor physical condition.
3. You have traveled in the last 14 days in any region or country abroad.
We kindly ask you to:
1. Wear a mask.
2. Clean your hands often.
3. Minimize conversation without masks.
4. Fill in your contact details.
5. Keep a safe distance from others.
6. Do not touch exhibits or showcases.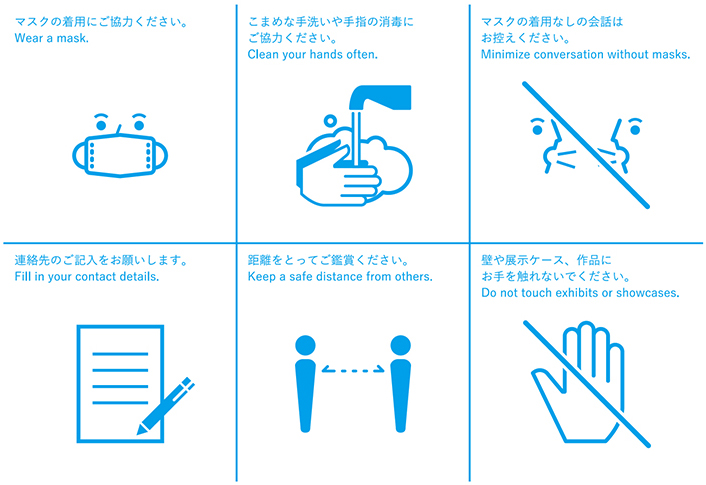 Aichi Prefectural Museum of Art measures to prevent the spread of Covid-19:
1. Our staff members wear masks, clean their hands frequently and take their temperature.
2. Facilities are cleaned and disinfected regularly.
3. Alcohol disinfectant will be available at the entrance to the museum.
4. Ventilation is provided to keep the air clean. The air conditioner in the exhibition rooms is set at 22℃ and 55% humidity.